Join Our Team: Become a Leader for a Sports Section!
Do you have a passion for sports and enjoy leading a team? Ericsson IF is looking for more enthusiastic individuals who can help revive our dormant sports sections or even start new ones!
We're currently seeking coaches and motivated individuals to lead our basketball, cycle, and tennis sections. If you have experience coaching or playing any of these sports and would like to get involved in a fun and rewarding activity, we would love to hear from you!
We also welcome proposals for new sports sections, so if you have an idea for a new activity that you'd like to lead, please don't hesitate to contact us.
As a sports section leader, you will have the opportunity to engage with other employees who share your passion for sports, build your leadership and coaching skills, and help promote a healthy and active lifestyle within our workplace.
To learn more about these opportunities, please contact board@ericssonif.se and let us know which sport section(s) you are interested in leading.
Let's make Ericsson IF the best it can be together!
---
Congratulations to all the Winners on EIF promotion day Feb 1 2023
Strongest in Lindholmen
Women (3kg dumbell)                                                Men 4 kg dumbell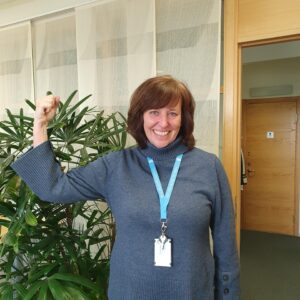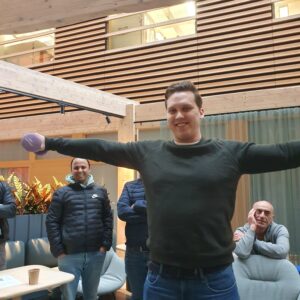 Anna Norblad, time 02:16 minutes                             Mikael Lennefors, time 02:24 minutes
Table Tennis Challenge

1. Oskar More Arvidsson

2. Darko Jankovic

3. Daniel Karlsson P
Walking Quiz

Jonas Jerlin
Correct answers in the walking quiz:
What is the name of the ski-resort the Alpine section travel to every December?  Trysil
What does karate mean?  Empty hand
Badminton's fastest smash in the World was recorded at the speed of:  493 km/h
The yoga pose in the picture was Navasana (Boat pose) 
In which country did table-tennis make its first appearance? England
What is the optimal cadence for efficient running (most accepted frequency)? 180 SPM
What is the record of nationalities represented Vasaloppet (90km)? 70 nationalities
The shortest distance to run from Ericsson LN, cross Hisingsbron, south shore, Älvsborgsbron and back to the office is 15 km
What is the name of Gothenburg's oldest golf club? Göteborgs GK
Which day of the week can you participate in BodybyGard training in the house (or on-line)? Fridays 12-13
What is a cricket ball made out of? Cork, string and leather
What is the best exercise in reality? The one that is actually done
Utslagsfrågan/Tie breaker question – Number of golf balls hidden in the jar with marbles: 8
December 14, 2023
Date/time
14/12/2023 - 17/12/2023
13:00 - 22:00