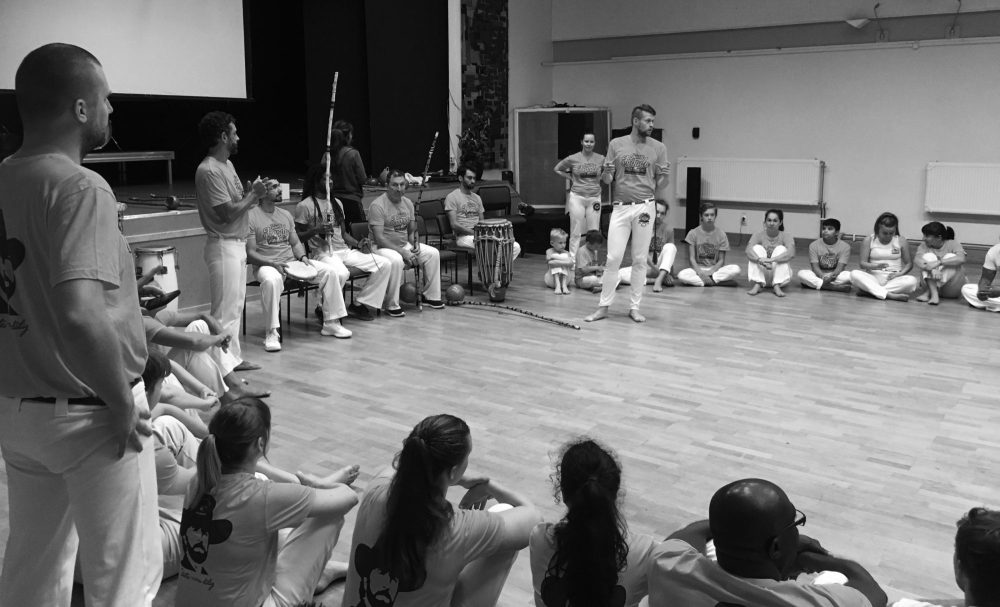 We Are
A Capoeira group with chapters in Brazil, Australia, Sweden and Finland led by Mestre Eurico.
Volta Por Cima was founded by Mestre Eurico in Brasília, Brazil, in 2002 as an initiative to use capoeira as a tool for social inclusion. Today the group has chapters in Brazil, Australia, Sweden and Finland. The group's approach emphasises principles, techniques and playfulness in capoeira, as well as the use of capoeira as an educational tool for personal and community development.
What Is
Capoeira is an afro-brazilian martial art with strong influences from dance, acrobatics, and music. It was born in Brazil from the mixture of many different practices from Africa and native Brazilians.
Today it has spread across the world with millions of practitioners.
Capoeira works all your muscles in a versatile way making you stronger and more flexible. Key components of capoeira are improvisation and interaction between two practitioners.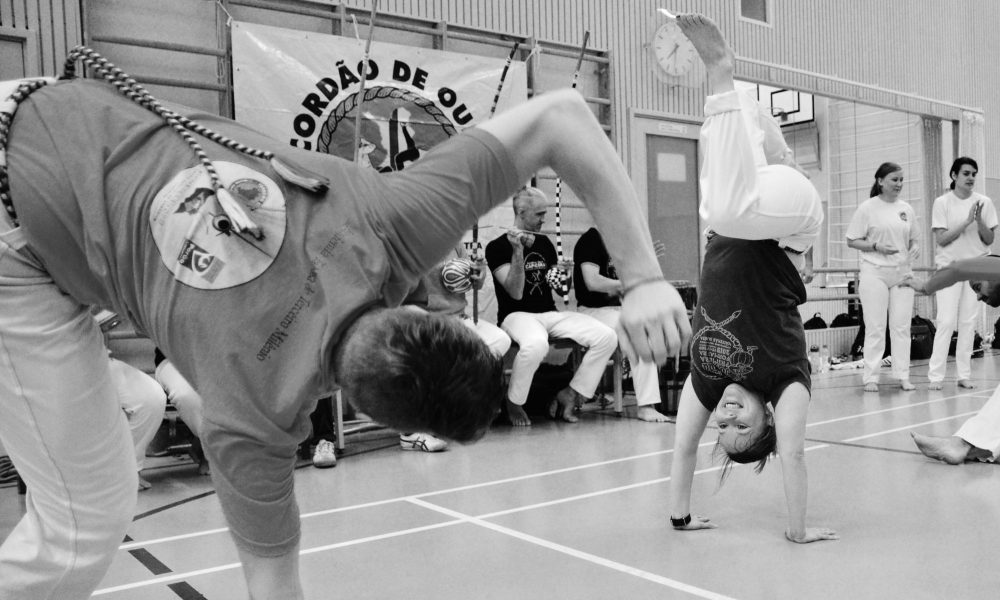 Welcome
Train with us at Ericsson LN sports hall, no previous experience required.
Sessions are held by Instrutor Sapão (Aron Högberg +46 702 880 663).
Monday 19:45-21:15
Wednesday 19:45-21:15
Price: EIF Bronze membership + 800 SEK/semester
EIF contact person: Ameer Faraj
No Events