Membership level to join:
GOLD
Drop in? SWISH 60 SEK
(per class) to EIF account
123 071 57 89.

Learn to use your body as it was designed with OptimumMetoden®!
What is OptimumMetoden?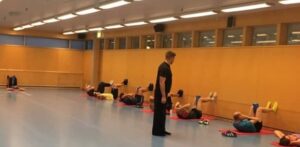 OptimumMetoden is a method for anyone that want to get aligned and fully functional fast. If you are aligned and fully functional you can get rid of pain and prevent injuries. This applies both for people that sit too much and others that perform tough physical training.
– Optimum Training 60min on Thursdays 16:15 – 17:15 (mix of postural theory, stretch and strength exercises)