Membership level to join:
GOLD
Drop in? SWISH (0709870773) 60 SEK per class
No Events
Instructors @ LN :
Piers , Sara and Jeanette
WHAT IS SPINNING?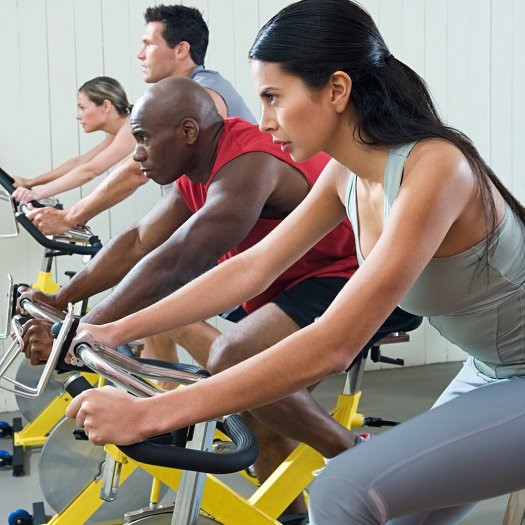 SPINNING is a cardio (aerobic) workout set to music and led by a certified instructor. Classes last around 60 minutes burning up to 650 calories.
The instructor is a motivational guide and will give you guidelines about how much resistance to add, how fast to pedal, how hard you should be working, and when to do certain movements (like standing, sitting, sprinting, etc.). Using these cues as guidelines, you work out at your own level so you can build up your fitness level over time.
Even if you're not into choreography based fitness classes, you can still enjoy Spinning. It's low-impact, so it's very suitable for people who want to balance out higher-impact exercises (like running) or for people who have some joint problems. Benefits include increases to cardiovascular fitness and stamina.
How to set up your bike for spinning
Basic Moves Explained
Class examples