Please note! You have to be an EIF 
GOLD

 member to book tennis times and bring other Ericsson IF member guests (no private or family guests please since we only have one time per week)!
All members of EIF are welcome to participate

one time (1)

as guests to decide on upgrading to

GOLD

membership!
Training time: Tuesdays between 18:00 and 19:00 at Mölndals Tennisklubb.
How can I sign up to play? Contact Björn who can enroll you in the booking system. Björn Bäckemo Phone: 070-9871290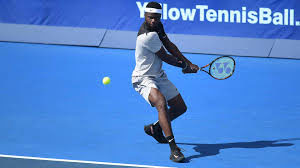 Current Season: 2020 Indoor
Time: 18:00-19:00
Court no: # 3
Club Address:
Mölndals Tenniscenter,
Kungsbackavägen 86; 431 33 Mölndal
Phone: 031-864460