A Running Course with focus on gentle running starts May 24
Ericsson IF offers a running course starting on Tuesday the 24th of May. The course is intended for everyone interested in either being able to run without getting injured or to be able to run longer with lower effort. The course is hosted by VarjeSteg that has a long experience of teaching gentle running.
The course will be on three occasions with the following topics:
24/5 17:00: Running technique basics – We cover the basics of gentle motion and running.
31/5 17:00: How to master hills – How to run uphill and downhill in an effective way
7/6 17:00: How to run faster – How to use the gravity to run fast in an effective way
You can find more information (in swedish) and booking on this page:
Löpkurs – Ericsson | VarjeSteg
This course is for everyone, independent of if you run Göteborgsvarvet every year or can't run 5km today. We will divide the participants in groups to make sure that everyone get the information in their context. The course is normally held in Swedish, but if there are a demand for an english group that should be possible to arrange. Ericsson IF will sponsor this activity so the cost for each participants will be 300kr per person for all three sessions. Latest day to register is May 20.
If you have any question about this course please contact Martin Lanzén or Magnus Holmén J.
Göteborgsvarvet 2022
We have received many questions regarding Göteborgsvarvet 2022. It will still not be possible to sign up in EricssonForMe, but there will be a Ericsson Half Marathon championship, so sign up yourselves and use "Friskvårdsbidraget" to get support by submitting your receipt.
Tips for both experienced and novice runners (some in Swedish)
Ideas or suggestions? Send mail to Magnus Holmén J or Martin Lanzén
Below will be updated when we open up the office again.
Every Monday lunch we have active running groups at Ericsson. We gather outside the gym at 11:05, form groups depending on training plans and run together. If you don't have a training plan, just show up and share your ambition level. It's very likely that someone can help you or just get you started. Let's keep it simple! 🙂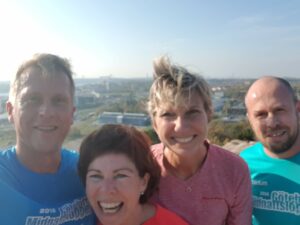 Ericsson IF – Lindholmen Runners on Strava
Join Ericsson Lindholmen Runners Club on Strava.
Follow your colleagues and leaders board on Strava
We post weekly Run events with preselected routes
Ericsson sponsored races 2020:
Larger Upcoming events