Body by Gard
We meet Fridays 12.00 – 13.00 in Yacht. We start again after summer break August 23d!

BodybyGard Core&Flex is an unique form of exercise that builds strength in the deep core muscles and gives you increased flexibility, improved posture and a deepened body awareness. Classes are finalized with breathing execises and relaxation.
Everyone can participate – regardless of age or training experience.
First time is free! Come and experience!
Fia and/or Annika from BodybyGard AB come and run classes every
Friday 12.00 – 13.00 in Yacht (23/8 – 20/12 2019)
Fee: 1 time/week – 18 times: 1980:- 12-times: 1560:-
Bronze membership in Ericsson IF is required. Participants in BodybyGard are free to attend BodyBalance™ classes @LN.
Welcome!
Ericsson contact: solveig.rosen-kihlstrom@ericsson.com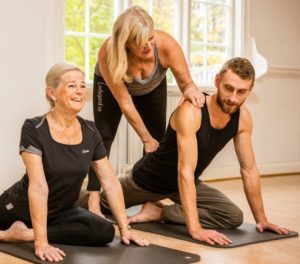 BodybyGard contact(s): info@bodybygard.se